2022 IONIQ 5 Our new electric SUV. A new electric era.
Ioniq 5
The Future is Looking Bright
Power On. 
The most affordable way to get our most electrifying model.
There's nothing quite like it on the road. Not only because IONIQ 5 is the first of its kind-the beginning of our new EV series. It's also because every square inch was created to surprise you. Like design that defies definition, an interior that's huge on space and innovation, and tech that gives you a head start on the future. The experience is an electricity that can't be measured in volts or watts. It's your journey, evolved.

Get 2 years of unlimited 30-minute complimentary charging sessions when you purchase the 2022 IONIQ 5.⁠
There's a lot riding on this.
IONIQ 5 is just the first of our series of exclusively electric vehicles. And they'll all be built on the same ingenious Electric Global Modular Platform (e-GMP). Not only is it flexible enough to be used for all kinds of electric vehicles, it's engineered with cutting-edge battery technology. It's how IONIQ 5 can even be used as a power source for bigger electric devices and appliances and is one of the few EVs that can support 800V ultra-fast charging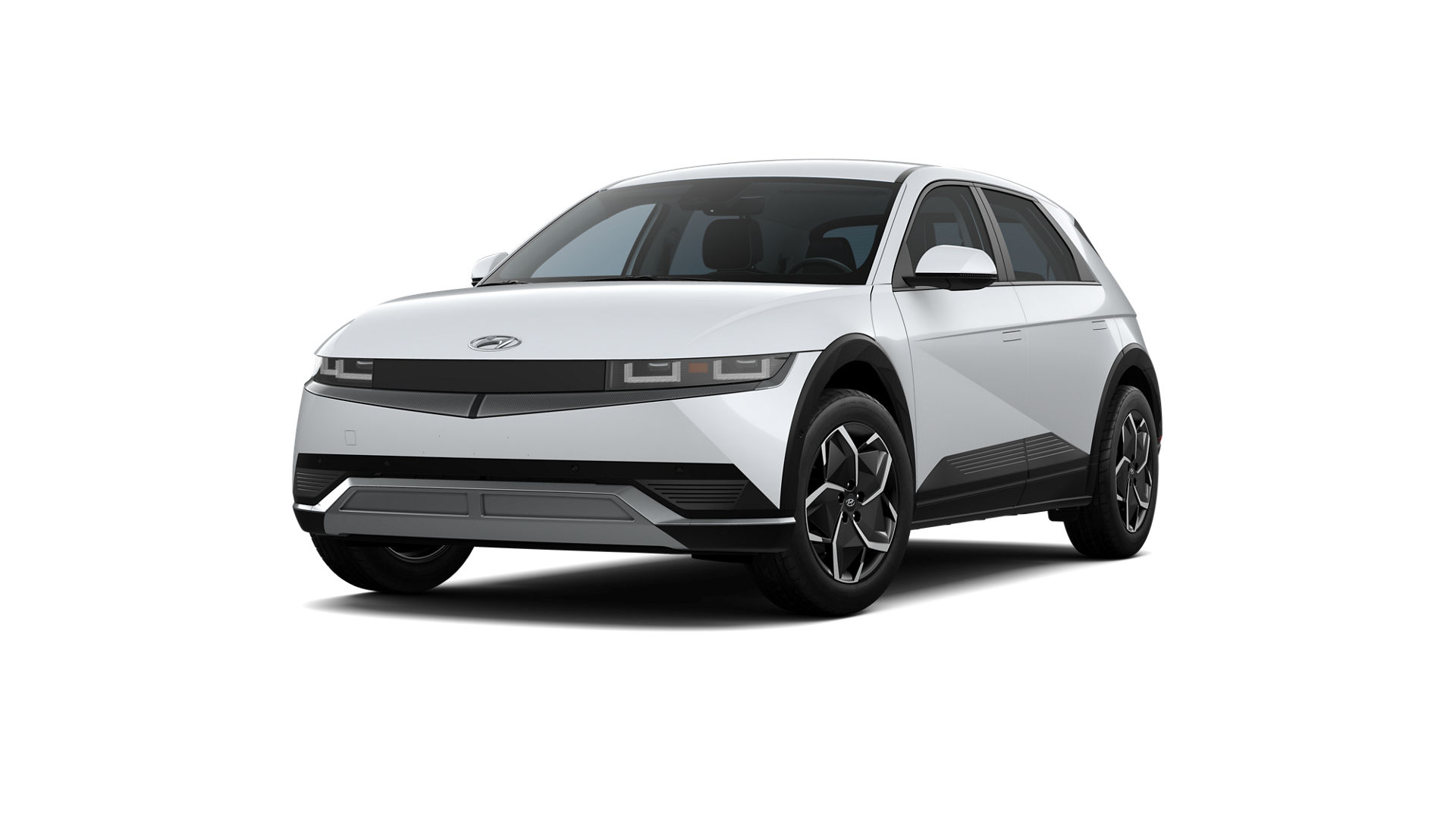 Up to 303 miles of range.
Traveling up to 303 miles on a single charge, IONIQ 5 has the highest all-electric range of any Hyundai. And it's one of the fastest charging electric vehicles out there. In fact, just 5 minutes at an 800V ultra-fast charger gets you 68 miles of range. On top of all that you get free charging.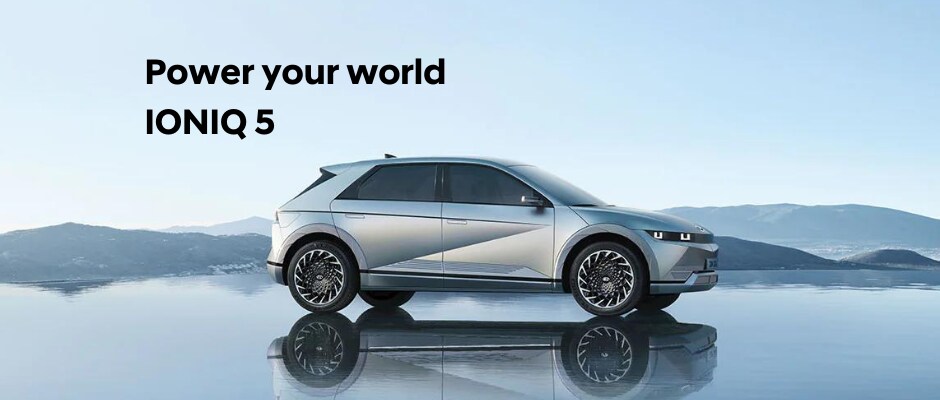 Experience your electric life
with IONIQ 5

IONIQ 5's new EV platform gives us the opportunity to 
re-create a new mobility experience.
The new world where anything is possible.